This interactive game from Australia helps kids learn the dangers of smoking. The site also includes pages on Smoking and the Environment, Smoking and Sport, Smoking and Health, Smoking: The Costs, and a teacher's page.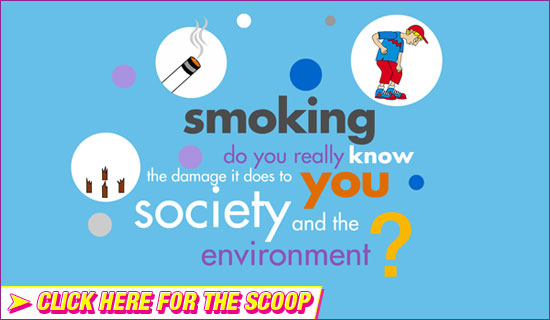 Web Links
Win $1,000 for your school
The theme for the 2014 Red Ribbon Week was created by Alexa Dougherty, a 7th grader at S.S. Steward Institute in New York. Alexa's Language Arts teacher made the contest part of her lesson plan so that they would learn about alcohol and drug abuse prevention.
Pinterest
See what schools around the country are doing for Red Ribbon Week. This might give you ideas for your home or classroom.
The Prevention Partners
This site can help you plan your classroom Red Ribbon week activities and exercises and make a stand towards creating a drug free community.
Looking for more information and interactive games on topics covered on our Kid Scoop pages?
← Check out our archives for additional links
| | | | | |
| --- | --- | --- | --- | --- |
| Get answers to activities found on the weekly Kid Scoop pages. | | Kid Scoop's own artist, Jeff Schinkel, shows you how to draw things with step-by-step directions and videos. | | Check out the Jokes! Team up with your child to send in your favorite jokes for possible publication. |
| Some of the weirdest and wildest true facts about animals, people and places in the world. | | If you love to write, you can write on the topic of your choice and send it in to us. | | Experts say that washing your hands for at least 20 seconds is the best way to make sure you remove germs and gunk. |