Color, light and patterns can all confuse our brains. For some illustrations there are no right or wrong answers but its lots of fun trying to puzzle them out.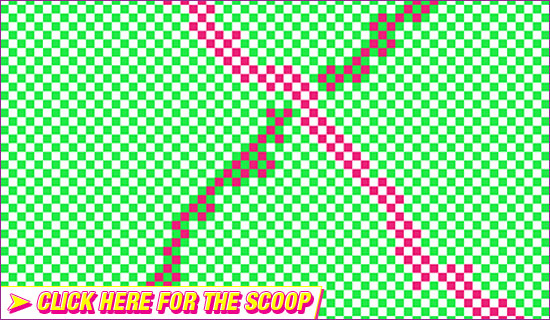 Web Links
25 Brilliant Optical Illusions
It's amazing how our brains work. How can pink dots suddenly turn green. This site has some good visual brain-bending illusions.
Kids Health
An optical illusion is something you recognize that actually differs from the reality of the image. Illusion comes from the Latin verb illudere meaning "to mock."
BrainDen
This site categorizes different kinds of optical illusions from impossible objects, colorblindness tests to some great 3D pictures.
Looking for more information and interactive games on topics covered on our Kid Scoop pages?
← Check out our archives for additional links
| | | | | |
| --- | --- | --- | --- | --- |
| Get answers to activities found on the weekly Kid Scoop pages. | | Kid Scoop's own artist, Jeff Schinkel, shows you how to draw things with step-by-step directions and videos. | | Some of the weirdest and wildest true facts about animals, people and places in the world. |
| Put on your thinking cap and see if you can solve Kid Scoop's brain-bending puzzles. | | If you love to write, you can write on the topic of your choice and send it in to us. | | Experts say that washing your hands for at least 20 seconds is the best way to make sure you remove germs and gunk. |