Here's a way to create a gingerbread house without all the mess. For students, it's a way build, create and decorate a house online.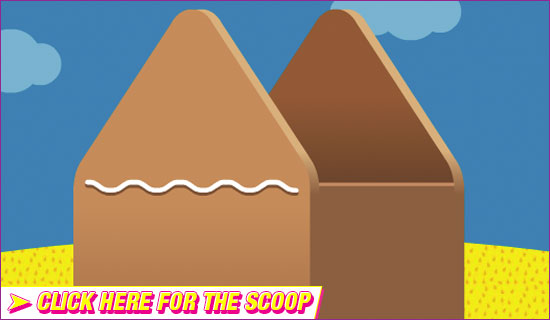 Web Links
Sara's Cooking Class
This online game takes the process from the recipe stage through to a beautifully decorated gingerbread house.
Graham Cracker House
Step-by-step detailed guide through the making of a graham cracker house with photo directions and details for decorating.
The History of Gingerbread Houses
Ginger root originally came from China and the first known recipe for gingerbread came from Greece in 2400 B.C. Gingerbread animals appeared in medieval fairs throughout Europe and Queen Elizabeth 1 was credited with the idea of decorating cookies.
Looking for more information and interactive games on topics covered on our Kid Scoop pages?
← Check out our archives for additional links
| | | | | |
| --- | --- | --- | --- | --- |
| Get answers to activities found on the weekly Kid Scoop pages. | | Kid Scoop's own artist, Jeff Schinkel, shows you how to draw things with step-by-step directions and videos. | | Some of the weirdest and wildest true facts about animals, people and places in the world. |
| Put on your thinking cap and see if you can solve Kid Scoop's brain-bending puzzles. | | If you love to write, you can write on the topic of your choice and send it in to us. | | Experts say that washing your hands for at least 20 seconds is the best way to make sure you remove germs and gunk. |