This PDF contains the story of Annie Christmas and how she saved the riverboat, Belle during a storm. The read-aloud story comes with a lesson plan and activity pages.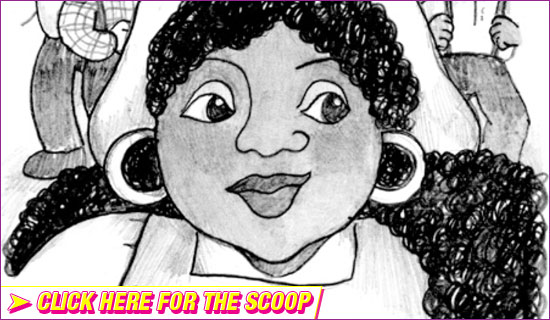 Web Links
The Legend
The legend of Annie Christmas is told by Creole Moon and Denise Alvarado. As a daughter of the Mississippi Delta, Annie became a keel-boat captain and was stronger than most men. She also hated bullies, feared no one and made it her cause to champion those victimized.
The Song
An original song about Annie Christmas showing the keel boats on the Mississippi.
Looking for more information and interactive games on topics covered on our Kid Scoop pages?
← Check out our archives for additional links
| | | | | |
| --- | --- | --- | --- | --- |
| Get answers to activities found on the weekly Kid Scoop pages. | | Kid Scoop's own artist, Jeff Schinkel, shows you how to draw things with step-by-step directions and videos. | | Check out the Jokes! Team up with your child to send in your favorite jokes for possible publication. |
| Some of the weirdest and wildest true facts about animals, people and places in the world. | | If you love to write, you can write on the topic of your choice and send it in to us. | | Experts say that washing your hands for at least 20 seconds is the best way to make sure you remove germs and gunk. |