The Play It Safe video game has several different scenarios in which safety rules apply, like taking the school bus, riding in a car, going to a pool and going to the park. Kids will put in their own information and then play the game.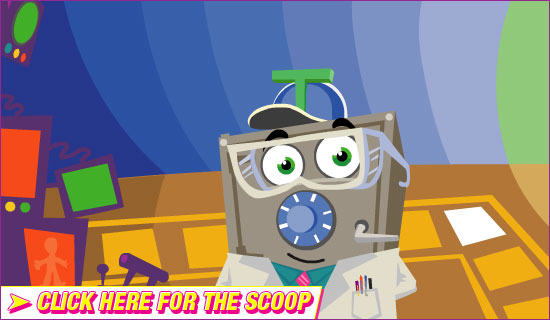 Web Links
AAA Kids Safety
Fancy Nancy and Flat Stanley are AAA characters who have a section on the Safe Seats 4 Kids site with lots of great activity pages for kids as well as coloring pages and games.
Car Seat Check-Up Events
This site lists countrywide events to teach you everything you need to know about car seat safety. Trainded technicians will check your seats to make sure they are used and installed correctly.
Downloadable Booklet
Download a free PDF booklet on Injury Prevention and Safety to help educate children through interactive puzzles and games.
Looking for more information and interactive games on topics covered on our Kid Scoop pages?
← Check out our archives for additional links
| | | | | |
| --- | --- | --- | --- | --- |
| Get answers to activities found on the weekly Kid Scoop pages. | | Kid Scoop's own artist, Jeff Schinkel, shows you how to draw things with step-by-step directions and videos. | | Check out the Jokes! Team up with your child to send in your favorite jokes for possible publication. |
| Some of the weirdest and wildest true facts about animals, people and places in the world. | | If you love to write, you can write on the topic of your choice and send it in to us. | | Experts say that washing your hands for at least 20 seconds is the best way to make sure you remove germs and gunk. |