Drive around Coin City and pick up coins and take them to the bank. Play the regular version to just get the right amount to the bank or play the advanced version to get the right amount with the target number of coins.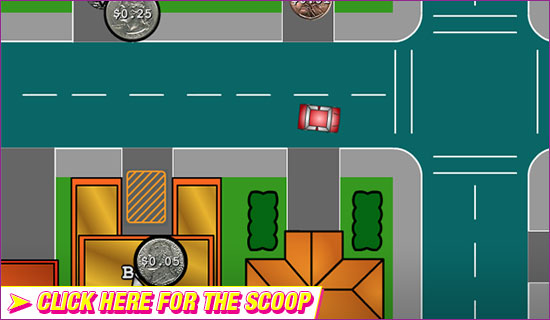 Web Links
Kid Scoop Money Matters ebook
Financial Literacy is a must for students to be smart consumers and understand how economics affects their lives. When the topic is money, suddenly students find math interesting and relevant. This e-book includes 36 reproducible interactive activity pages centered around 6 topics on a theme of Financial Literacy.
Looking for more information and interactive games on topics covered on our Kid Scoop pages?
← Check out our archives for additional links
| | | | | |
| --- | --- | --- | --- | --- |
| Get answers to activities found on the weekly Kid Scoop pages. | | Kid Scoop's own artist, Jeff Schinkel, shows you how to draw things with step-by-step directions and videos. | | Some of the weirdest and wildest true facts about animals, people and places in the world. |
| Put on your thinking cap and see if you can solve Kid Scoop's brain-bending puzzles. | | If you love to write, you can write on the topic of your choice and send it in to us. | | Experts say that washing your hands for at least 20 seconds is the best way to make sure you remove germs and gunk. |