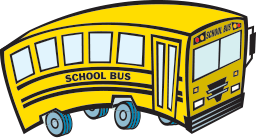 Use the newspaper for homework assignments and get the whole family reading together!
Reading Clues
Have your students read through a news article and black out every fifth word in the story. Can they still understand what is being said? Have partners mark a different article and then trade articles. After reading each other's stories, compare how much each one understood.
Talking Pictures
Let your students cut out pictures from the newspaper. Paste the pictures on paper and write words for people, animals, or things to say. Draw "talking bubbles" around the words to create picture comics.
| | | | | |
| --- | --- | --- | --- | --- |
| Here's a look at upcoming topics Kid Scoop will feature in the weeks and months ahead. | | Each week, Kid Scoop provides a writing prompt on the page called Write ON! Find out about upcoming topics and guidelines for submissions. | | Kid Scoop provides teachers with a highly motivating standards-based teaching tool to give students a boost in their reading skills. |
| The Common Core State Standards provide a consistent, clear understanding of what students are expected to learn. | | Each month, this newsletter lets teachers know what's coming up on Kid Scoop and has ideas for using newspapers in class. | | The student magazine and teacher guide available here for FREE teach science in a new and engaging way. |