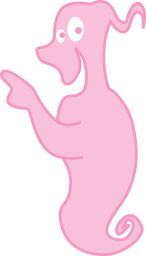 When students' minds are full of goblins and ghosts, scare up some tricky, Halloween-themed games to provide some learning fun.
Word Bags
Set out Halloween bags and label them VERBS, NOUNS, ADJECTIVES and ADVERBS. Have students look through the newspaper, cut out words and pictures and then drop them into the correct bag. Shake up the bag and then ask a student to take one word out of each bag. Challenge your students to write a silly sentence using the chosen words.
Newspaper Costume
Divide your students into groups of five. Have each group decide on who will be their model. Review ideas for costumes such as a wedding dress, wizard, doctor, queen and so on. Using lots of newspaper and tape, have each group make a costume out of newspaper and tape it together on the model. Have the models stand at the front of the class and vote on the best newspaper costume.
| | | | | |
| --- | --- | --- | --- | --- |
| Here's a look at upcoming topics Kid Scoop will feature in the weeks and months ahead. | | Each week, Kid Scoop provides a writing prompt on the page called Write ON! Find out about upcoming topics and guidelines for submissions. | | Kid Scoop provides teachers with a highly motivating standards-based teaching tool to give students a boost in their reading skills. |
| The Common Core State Standards provide a consistent, clear understanding of what students are expected to learn. | | Each month, this newsletter lets teachers know what's coming up on Kid Scoop and has ideas for using newspapers in class. | | The student magazine and teacher guide available here for FREE teach science in a new and engaging way. |