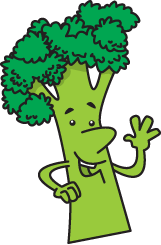 Teach healthy habits by using the newspaper in your classroom to motivate students to be healthy in mind and body.
Healthy Feels Good
Everyone feels better when they eat right, exercise and get plenty of rest. Ask your students to look through the newspaper for things that are good for your body. Choose three healthy activities that students could do every day.
Mouth Traps
Have students find and cut out newspaper ads and articles that encourage children to eat or drink things that are bad for your teeth. How do the ads and articles try to get young people to do this? Can they find features and ads in the paper that encourage eating and drinking foods that are good for teeth?
| | | | | |
| --- | --- | --- | --- | --- |
| Here's a look at upcoming topics Kid Scoop will feature in the weeks and months ahead. | | Each week, Kid Scoop provides a writing prompt on the page called Write ON! Find out about upcoming topics and guidelines for submissions. | | Kid Scoop provides teachers with a highly motivating standards-based teaching tool to give students a boost in their reading skills. |
| The Common Core State Standards provide a consistent, clear understanding of what students are expected to learn. | | Each month, this newsletter lets teachers know what's coming up on Kid Scoop and has ideas for using newspapers in class. | | The student magazine and teacher guide available here for FREE teach science in a new and engaging way. |