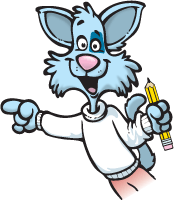 Motivate your students to pick up the newspaper and keep reading this summer.
If your students practice reading and writing throughout the summer, they will return to school better prepared in the fall.
Have students write on our Weekly Writing Corner topics. Each week, students can check the newspaper to see if their stories are published.
| | | | | |
| --- | --- | --- | --- | --- |
| Here's a look at upcoming topics Kid Scoop will feature in the weeks and months ahead. | | Each week, Kid Scoop provides a writing prompt on the page called Write ON! Find out about upcoming topics and guidelines for submissions. | | Kid Scoop provides teachers with a highly motivating standards-based teaching tool to give students a boost in their reading skills. |
| The Common Core State Standards provide a consistent, clear understanding of what students are expected to learn. | | Each month, this newsletter lets teachers know what's coming up on Kid Scoop and has ideas for using newspapers in class. | | The student magazine and teacher guide available here for FREE teach science in a new and engaging way. |