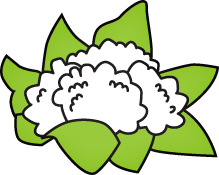 Cultivate life-long learning with the newspaper!
Zap! The Imagination!
Have students pretend to own their own business in town. Let them use artwork, words and pictures from the newspaper to create an original layout for an advertisement for their imaginary business. Integrate math skills by calling the newspaper and asking for a rate sheet. Have your students calculate the cost to publish the ads they designed.
Make Way for Math
Ask your students how many different ways they might find math in the newspaper.
Give each child a newspaper and have him or her scan the paper and put a red check on every article, ad, or other item that has anything to do with math.
Compare notes as a class. Point out any students may have missed.
Compare what students found with their predictions.
Ask: "How much of today's newspaper would you have understood if you had never studied math?"
| | | | | |
| --- | --- | --- | --- | --- |
| Here's a look at upcoming topics Kid Scoop will feature in the weeks and months ahead. | | Each week, Kid Scoop provides a writing prompt on the page called Write ON! Find out about upcoming topics and guidelines for submissions. | | Kid Scoop provides teachers with a highly motivating standards-based teaching tool to give students a boost in their reading skills. |
| The Common Core State Standards provide a consistent, clear understanding of what students are expected to learn. | | Each month, this newsletter lets teachers know what's coming up on Kid Scoop and has ideas for using newspapers in class. | | The student magazine and teacher guide available here for FREE teach science in a new and engaging way. |