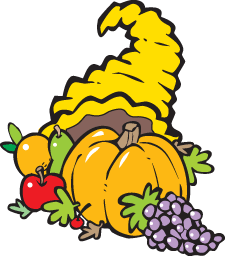 Like a Thanksgiving cornucopia, newspapers are filled to the brim with learning opportunities for your students.
Thanksgiving Mystery
Students play this game in pairs. One child selects a picture from the newspaper but keeps their choice a secret. Then they give the newspaper to their partner with three clues about the picture. The other player has to figure out which is the mystery picture.
What's for Dinner?
Have students plan two Thanksgiving dinners using the ads in the newspaper. Have them create the most expensive dinner they can and then the least expensive.
Holiday Senses
Have students look through the newspaper for pictures and words that describe things they experience with one or more of their five senses. Let them create lists under the heading of each of the senses.
| | | | | |
| --- | --- | --- | --- | --- |
| Here's a look at upcoming topics Kid Scoop will feature in the weeks and months ahead. | | Each week, Kid Scoop provides a writing prompt on the page called Write ON! Find out about upcoming topics and guidelines for submissions. | | Kid Scoop provides teachers with a highly motivating standards-based teaching tool to give students a boost in their reading skills. |
| The Common Core State Standards provide a consistent, clear understanding of what students are expected to learn. | | Each month, this newsletter lets teachers know what's coming up on Kid Scoop and has ideas for using newspapers in class. | | The student magazine and teacher guide available here for FREE teach science in a new and engaging way. |