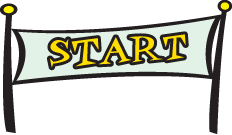 As the attention of the world turns to Rio de Janeiro, Brazil, for the opening of the Summer Olympics, turn the attention of your students to the newspaper, where they can stay in touch with the news and events of the day.
Heroes
Have your students look through the newspaper to choose a hero. Each student should cut out words and pictures to make a poster about this heroic person. The poster should include a paragraph explaining why they chose this person.
Team Building
Ask your students to create an imaginary sports team using international sports stars who appear in the newspaper. Have them explain their choices and reasons. Let them give their team a name and describe the sport they would play. As an extension, they could write a descriptive piece about a particular game they played in which their team was victorious.
| | | | | |
| --- | --- | --- | --- | --- |
| Here's a look at upcoming topics Kid Scoop will feature in the weeks and months ahead. | | Each week, Kid Scoop provides a writing prompt on the page called Write ON! Find out about upcoming topics and guidelines for submissions. | | Kid Scoop provides teachers with a highly motivating standards-based teaching tool to give students a boost in their reading skills. |
| The Common Core State Standards provide a consistent, clear understanding of what students are expected to learn. | | Each month, this newsletter lets teachers know what's coming up on Kid Scoop and has ideas for using newspapers in class. | | The student magazine and teacher guide available here for FREE teach science in a new and engaging way. |