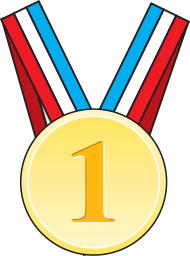 The Olympic Torch will be used to signal the opening on the Winter Games in Pyeongchang, South Korea on February 9.
Use the newspaper coverage of the event—both in print and online—to follow the achievements of athletes from all over the world and to inspire contemporary, relevant learning.
Graph the Results
Have your students stay on top of the excitement by asking them to graph each day's medals throughout the two weeks of events. List all the countries down the side of a piece of paper and across the top put the medals—gold, silver and bronze. Check each day to record the winners.
Teams
Which winter sports are team games? Check the newspaper to find out. Review with your students the characteristics that make a person a valuable team member.
| | | | | |
| --- | --- | --- | --- | --- |
| Here's a look at upcoming topics Kid Scoop will feature in the weeks and months ahead. | | Each week, Kid Scoop provides a writing prompt on the page called Write ON! Find out about upcoming topics and guidelines for submissions. | | Kid Scoop provides teachers with a highly motivating standards-based teaching tool to give students a boost in their reading skills. |
| The Common Core State Standards provide a consistent, clear understanding of what students are expected to learn. | | Each month, this newsletter lets teachers know what's coming up on Kid Scoop and has ideas for using newspapers in class. | | The student magazine and teacher guide available here for FREE teach science in a new and engaging way. |